Sep 20, 2017 08:21 AM Central
Angel Bingham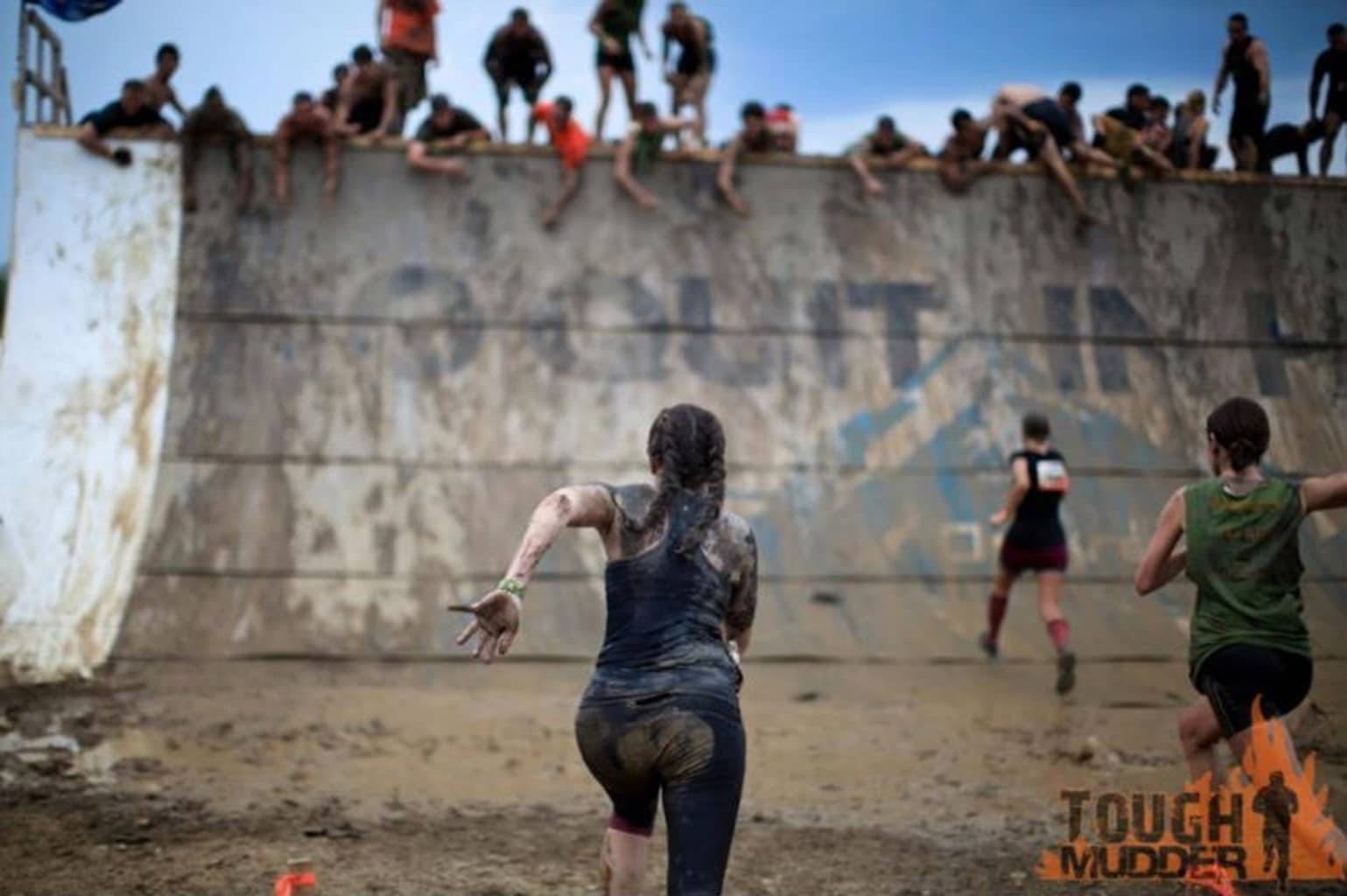 Lesson on Courage from a first-time "Mudder"
Who knew you can actually pay someone to play in the mud, get electric shocked and grind your way through a crazy tough obstacle course! That's the proposition my hubby gave me this past winter when he wanted to get back into shape. I thought a Tough Mudder sounded way out of my league but wanted to support him and knew it would give me a deadline to also get back to being healthy.
This past weekend we lined up the grandparents to take care of our two kids, packed up and started the ten hour drive to middle Tennessee. What the heck were we thinking! Neither of us felt ready physically. And it was only a few nights before we left that we decided to look at the course on what we should expect for obstacles. I think the conversation laying in bed looking them up on our phones was, "oh hell no!" then see the next obstacle and again, "oh hell no!" Since we already had everything else lined up with hotels, concert tickets, not to mention already transferring our original date in May to Texas when we said we were too busy to go (a.k.a. still out of shape), so this was happening whether we were ready or not.
I don't know if I would have ever thought of myself as ready for the 5-mile and 13 obstacle course. It turned out to be half the fun, wondering if I could actually do the challenge and knowing I needed God to give me strength to make it through without injury and hopefully completing most of the obstacles. We got to the course and checked in, and then got this amazing pep talk about the race. I started to cry when he said why we were there. We compete because we can, and because others can't and we need to represent all of those who cannot be with us whether it be a physical disability or competing for someone who never made it home from serving our country. It really made me think about how I have always taken for granted that God has always given me everything I've ever needed to compete in sports and how thankful I should be. Before we set off our group of 50 sang the National Anthem together. We were told we were not in a race but a challenge with each person as our teammate and the mission was to get everyone through every obstacle (No trolls left behind!) There would be a bypass lane for anyone who couldn't complete the obstacle but it would mean the bypassers wouldn't be official finishers. I had come too far to not try to be a finisher.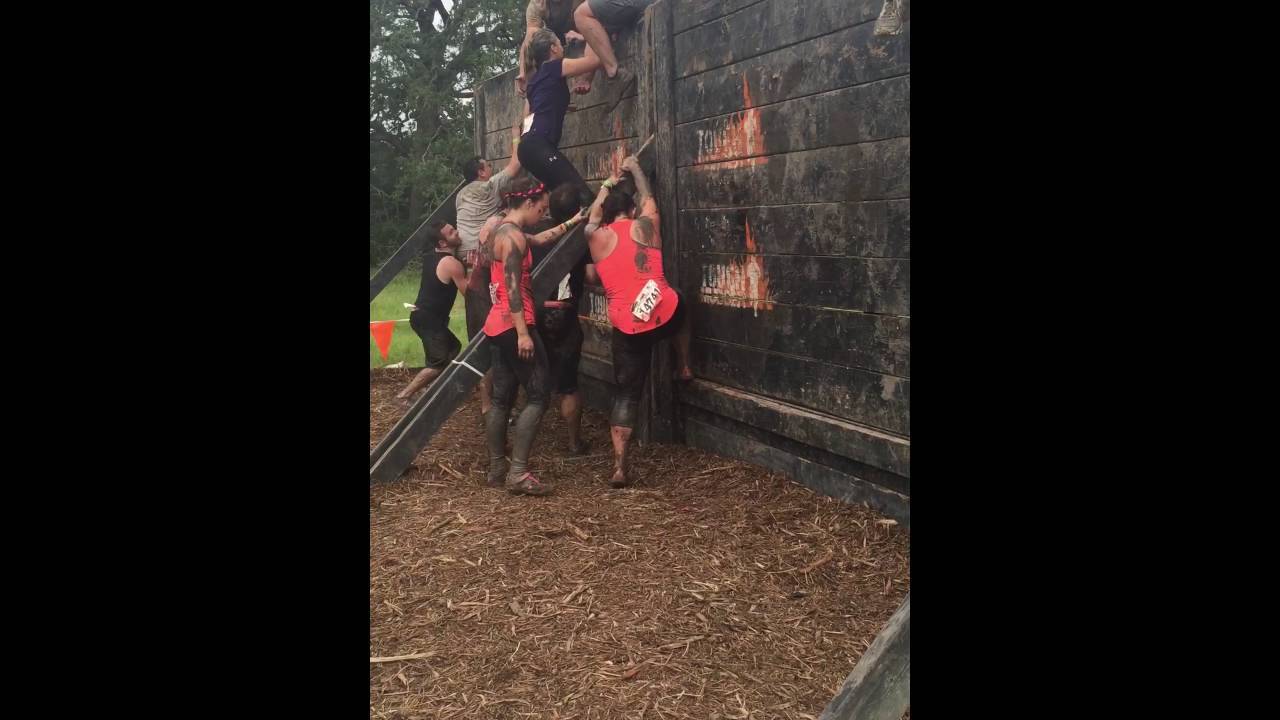 The first tough obstacle I found was called Berlin Wall and was a couple of miles into the course. We had already Army-crawled under barbed wire in a mud bath, and a couple of others that were just fun and muddy, but not tough. This wall was laughing at my pweeny arms, and the grip from my muddy shoes made it impossible to use my legs to help lift myself up. My hubby was already over the wall waiting at the top and trying to grip my hand to help pull me, but I was too weak. Two other Mudders came to my rescue. I heard them say, "Hey, she's gonna need our help," and one of them told me to use his shoulder as a step and the other guy helped my other leg and finally the hubby could pull me over. I was helpless and skipping the obstacle was not an option to the teammates I just met when they saw me halfway up the wall with no hope of getting over it. I will never forget how it made me feel that they cared enough to stop their own challenge to make sure I got over the wall. I had another one of these moments on our very last obstacle, Everest.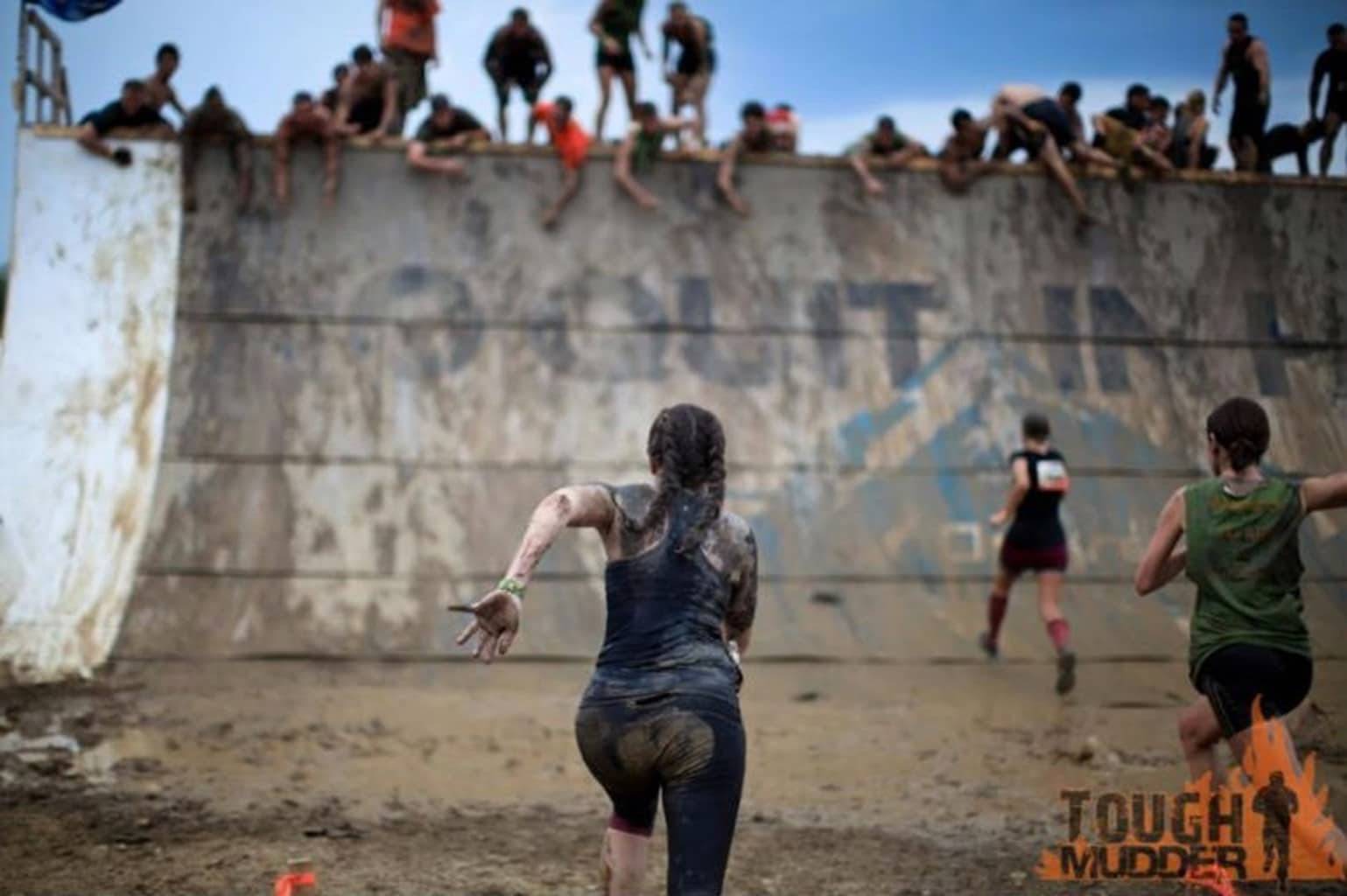 Think of the American Ninja Warrior wall that competitors run up to get to the buzzer. At the top were other teammates waiting to help pull us to the top but first we had to run as fast as we could to get high enough to grip their hands and not slip down the muddy ramp. I ran up three times and got a grip and slipped out of it going right back down the ramp. Every time was defeating and I was so close to gripping their hands. Now it is my fourth try and three teammates helped me get to the top of the ramp. The hubs also took 4 tries and told me after we were done that it was going to be his last try before giving up. He then stayed and pulled what felt like 20 more teammates over the wall gripping all of them on their first try while I held down his legs so he didn't tip over the top of the mountain down the ramp. Wow. It was the most fun to see all of the other Mudders succeed at the hardest obstacle.
Facing fear of the unknown is not fun but it is so rewarding.
We walked away sore, scraped up, mud where it should never be found and felt invincible. The next time I contemplate getting out of my comfort zone I will remember the feeling of accomplishment of completing the Tough Mudder. I can't be afraid of asking for help or too proud of accepting help. And I know my number one teammate will be there for me no matter how much I don't believe I can do it. Thank you, Brandon, for helping me be courageous.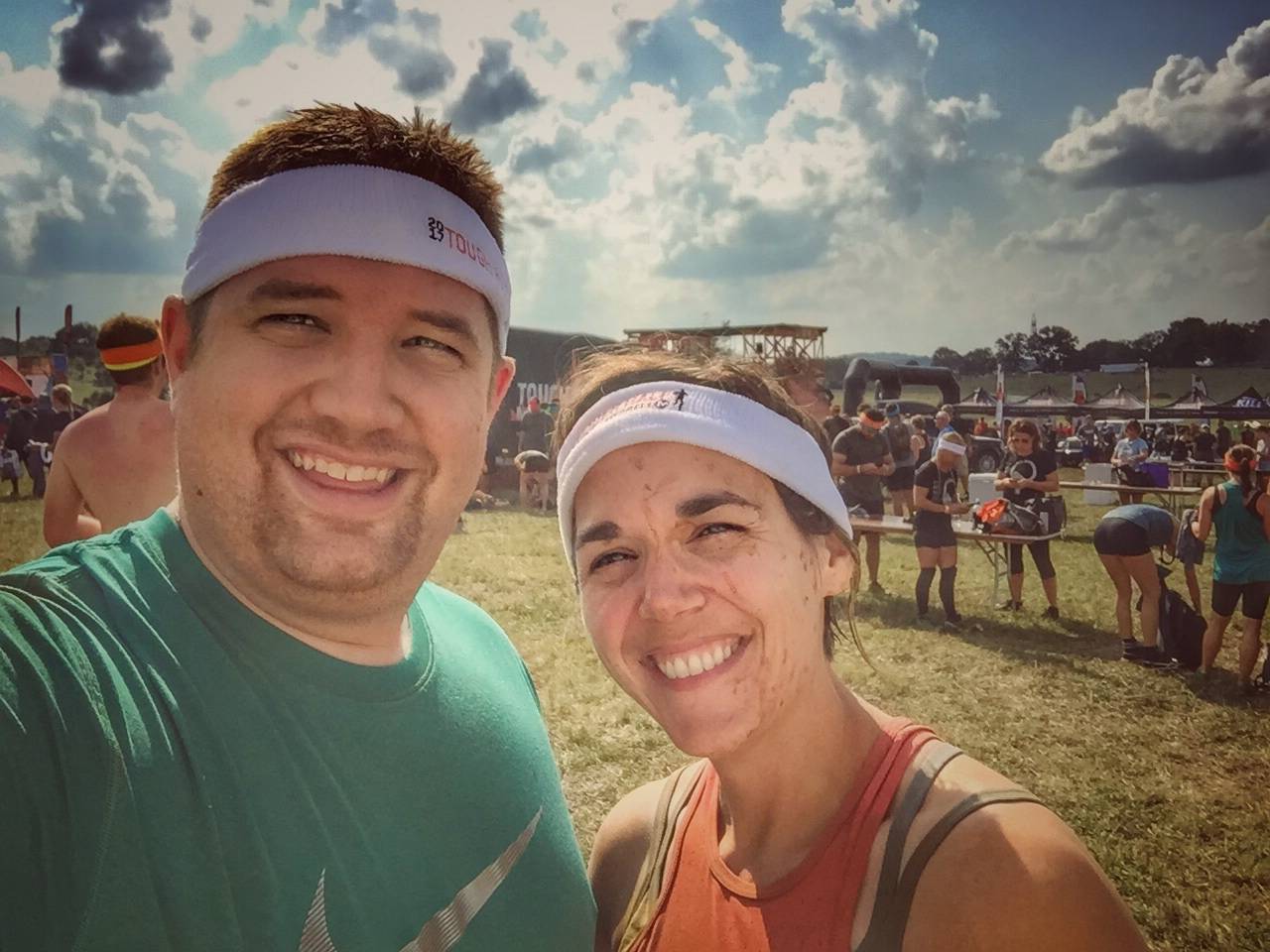 Jul 4, 2017 05:54 PM Central
Angel Bingham
Fourth of July isn't just a day off from work. Put down that brat and beer and remember why we celebrate and the cost someone else paid for us to be here. We. are. blessed.

God has a way of putting people in your path that you will never forget and who will influence you to want to leave this world a better place. That was the case seven years ago when a good ol' boy from Iowa was told he would be receiving the military's highest honor of all time. Many past recipients received it from their graves for giving the ultimate sacrifice. But Army Staff Sgt. Sal Giunta would make his way to the White House to receive the Medal of Honor. No one since the Vietnam War had been awarded such distinction. I had the honor to meet him and help plan a homecoming at the Iowa Capitol while working for the Governor. His story still gives me chills and he is the epitome of what it means to be an Iowan. Here he shares his story with David Letterman...

On this Fourth of July, let us not forget the sacrifices so many of our service men and women have made to give us what we take for granted as the "Land of the Free." It wasn't free and never will be and every day another young soldier in the making will go in to claim their free tee shirt. Let us hope they will be half as brave as Staff Sgt. Giunta. And let us do our part to not let them down while they are deployed and their families need us. And let us take care of them when they get home, or God help us, if they don't make it home, may we never forget them for their sacrifice.

Tomorrow when I go back to work, I don't want the feeling to go away that our service members deserve so much and that we are forever indebted to them for their selflessness. Now it's our duty to serve them. Thank you, veterans, for our freedom. For our joy, peace and abundance.